Over 3000 Common Guitar Chords And Voicings At Your Fingertips
Chord Finder brings to you an encyclopedia of guitar chords. If you have always been looking for resources where you could get some free guitar chords then you would be amazed at what we have to offer you.
Our collection of guitar chords offer you more than 3000 popular chord structures that are played by guitarists all over the world. Irrespective of the chord that you are looking for, you are bound to get hundreds of free guitar chords in the specific scale and range. Our free guitar chords are not only helpful for pros. There are thousands of guitar chords for beginners which can conveniently help you to master your skills.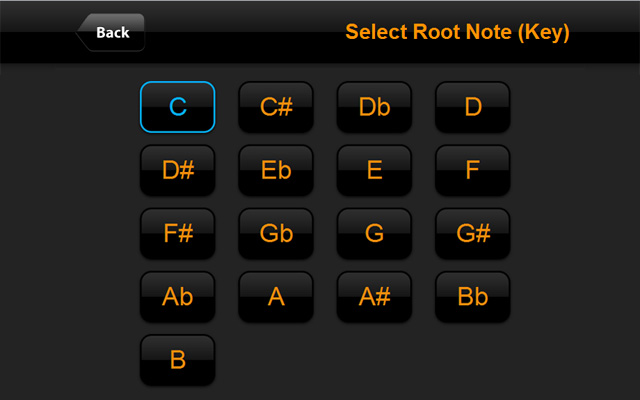 There are 47 chord types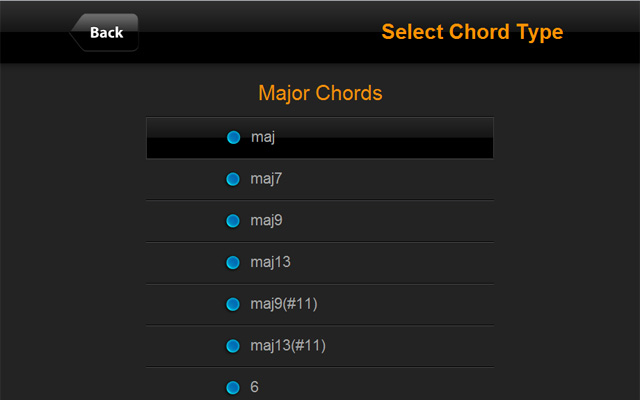 The free guitar chords on Chord Finder work in a very simply way. You can select the key, any that exist in a guitar. You can set the key as C Major or E Minor and get all the possible guitar chords that you can normally get. Once you set the key then you can play the free guitar chords and listen to them. Our visual representation of the guitar chords would also help you to actually practice them on your real guitar. With this app for guitar chords you would simply not need anything else to create your own composition.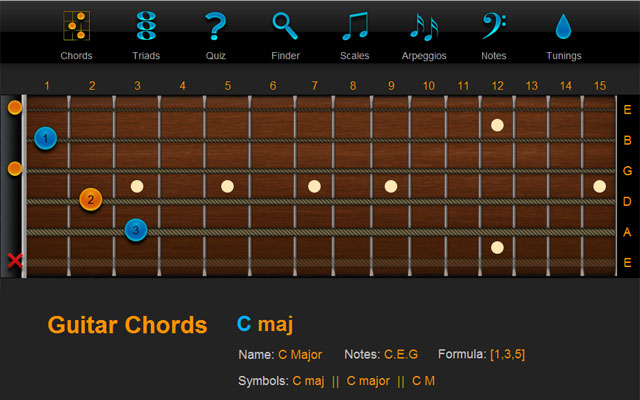 Apart from the free guitar chords, you also get the formula, symbols and scales. For all the guitar chords, there are several recommended scales that are provided. You can select the key, the scale and play them to understand the differences and then embark on your practice.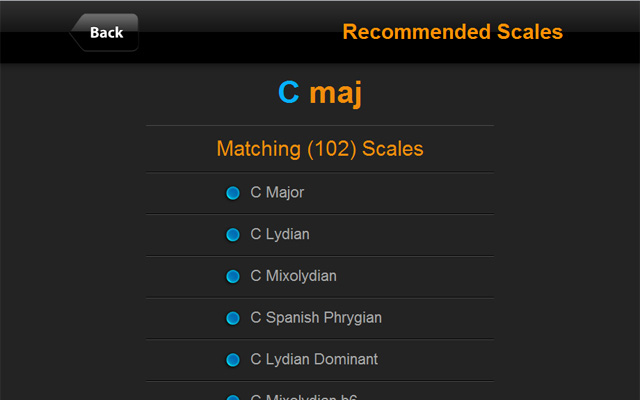 One significant feature that you get to enjoy along with the guitar chords for beginners is the Chord Scale Relationship app. This app offers you all the possible notes that would go along with the guitar chords that you select. One huge problem with guitar chords for beginners is that many get a little perplexed while determining the notes that would go with the specific guitar chords. With the Chord Scale Relationship app, you would never have to speculate or wonder about the notes that you can play with the guitar chords.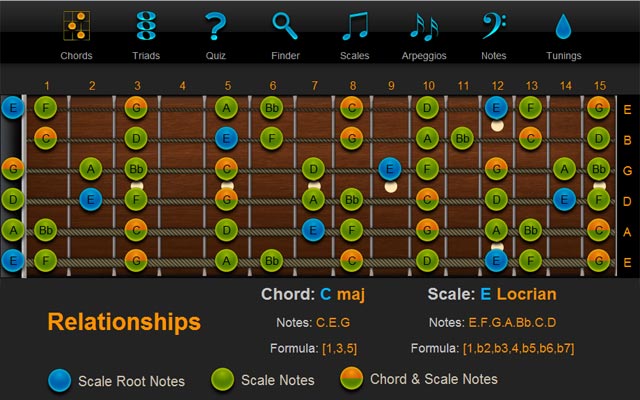 For those who are lefties, the visual representation of the guitar's fret board can be laterally inverted to give you an exact image of the guitar chords. Once you have practiced a few free guitar chords, do not miss out on the chord quiz to test your skills.